In the Costalegre region of Jalisco, along a wild stretch of the Pacific Coast, lies Careyes, a community with a nine-mile beach studded with rocky islets and sea caves often described as the Mediterranean of Mexico. First founded in the 1960s by the Italian banker and creative visionary Gian Franco Brignone—who bought 25,000 acres of land after flying a helicopter over the region and discovering the landscape of this tropical paradise reminded him of the Amalfi Coast in Italy—this private design enclave quickly turned into a luxury development rife with villas and cliff-top castles with all-star appeal for the international jet set. Throughout the years, it has attracted the likes of Cindy Crawford, Mick Jagger, Uma Thurman, and even a wealth of European royalty, heirs, and heiresses.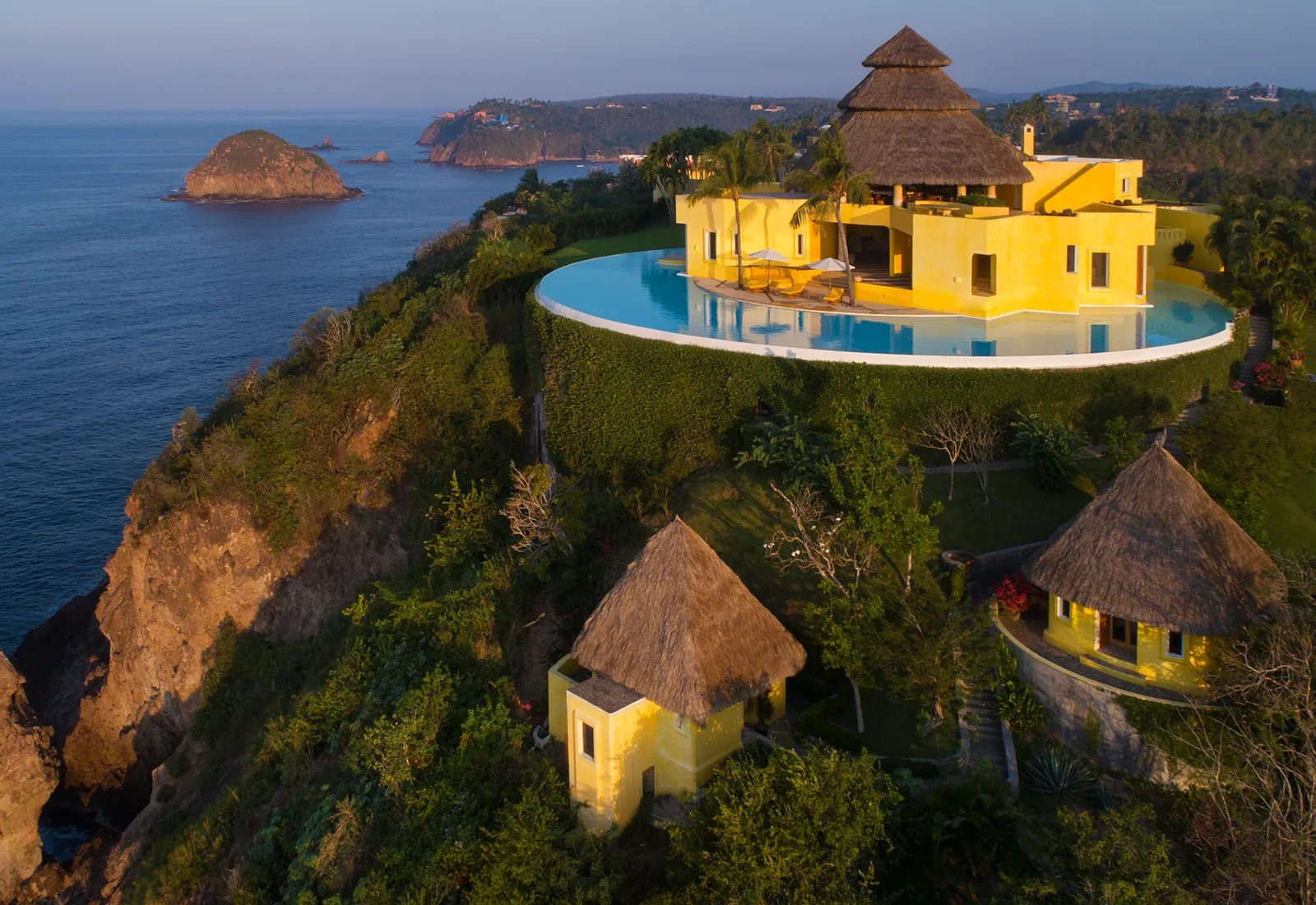 Now, over 50 years since its inception, Careyes is still a destination beloved by the stars, but it has since evolved to attract a more robust profile of travelers. Something like an exclusive artists' colony (akin to the allure of Ibiza, Spain, or Trancoso, Brazil), Careyes attracts an aristocratic European creative community to its luxurious homes and tropical shores—especially because it's a place they can kick back, ditch their fashion labels, and go unnoticed as they drive around in rusty Jeeps down dirt roads. But Careyes is also increasingly drawing in a younger generation of creatives who are spiritually inclined, as well as a burgeoning class of artists who draw inspiration from the area's enigmatic charm.
Accessible by less than a three-hour drive south of Puerto Vallarta or a 90-minute car ride from the smaller airport in the town of Manzanillo, the community offers plenty of reasons to enjoy an extended stay. Travelers can make their base at one of the area's 65 colorful villas, some with infinity pools along cliffs overlooking the sea, or one of its more expansive homes, a few of which were designed by top Mexican architects such as Luis Barragán and Diego Villaseñor. When it's time to enjoy the area's spoils, there are sophisticated sushi bars and myriad outdoor activities for the taking, from boating to sea caves and white-sand beaches to sound healing ceremonies set in an otherworldly cliff-side art installation.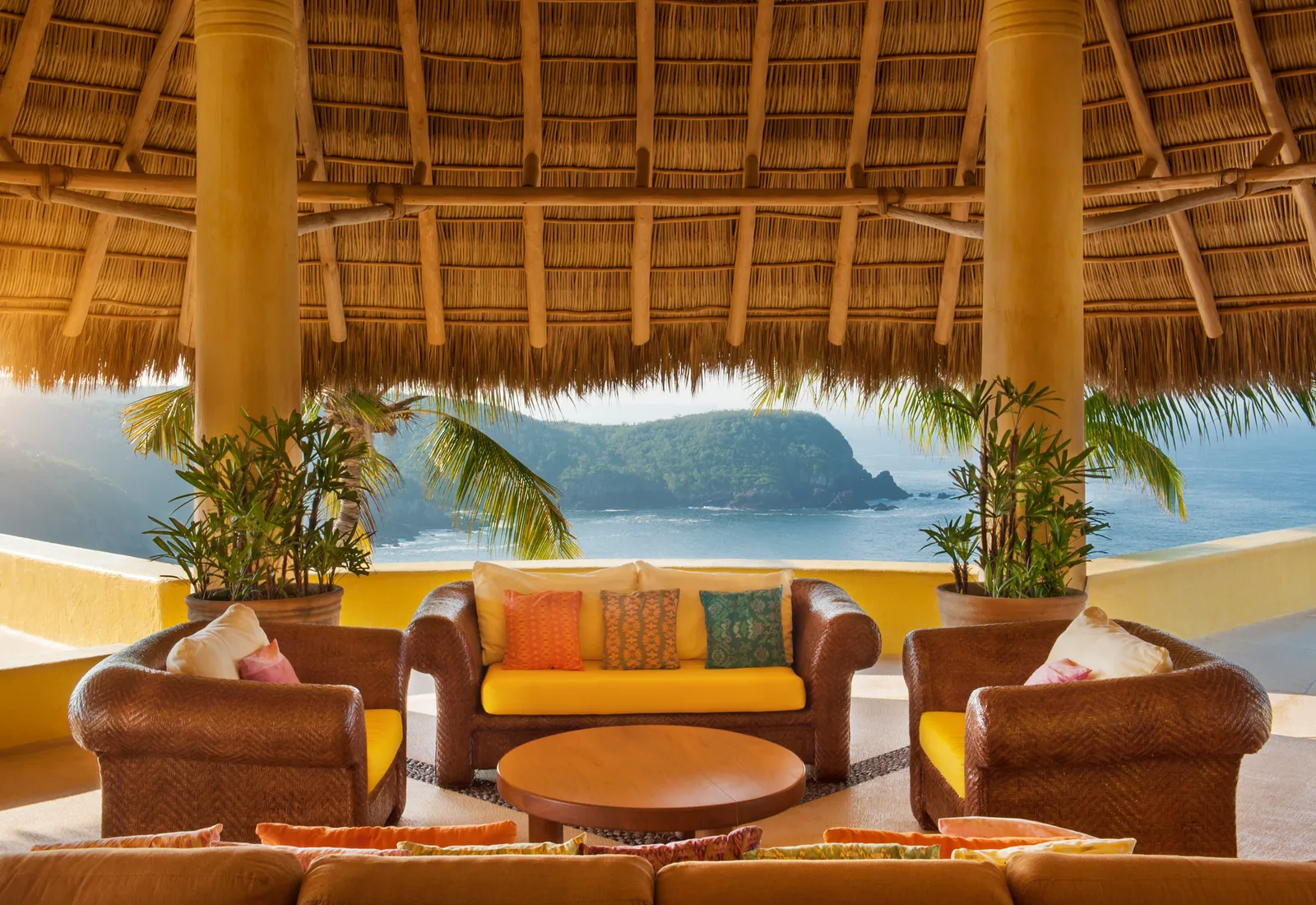 Careyes is known for its stunning, design-forward villas and cliff-side castles like that of the royal blue-hued Tigre del Mar, a seven-bedroom property replete with an oversized dining palapa and outdoor pool that look to the ocean, as well as two pools, one with a portal-style art installation that leads to the home's private beach and subterranean grotto. Overlooking located over Careyitos Beach is another castle, Sol de Oriente, a bright yellow, fairytale-style structure replete with six expansive suites spread between the main house, two private bungalows, and a tower, as well as an infinity pool that overlooks the ocean.