As if we needed more indication that glowing skin is very much in, we saw many iterations of natural, minimal looks this season at New York Fashion Week. Fendi, Proenza Schouler, and Khaite, to name a few, each sent models down the runway sporting what appeared to be a pared-back makeup approach bolstered by strategically placed highlighter and sheer, lightweight coverage
.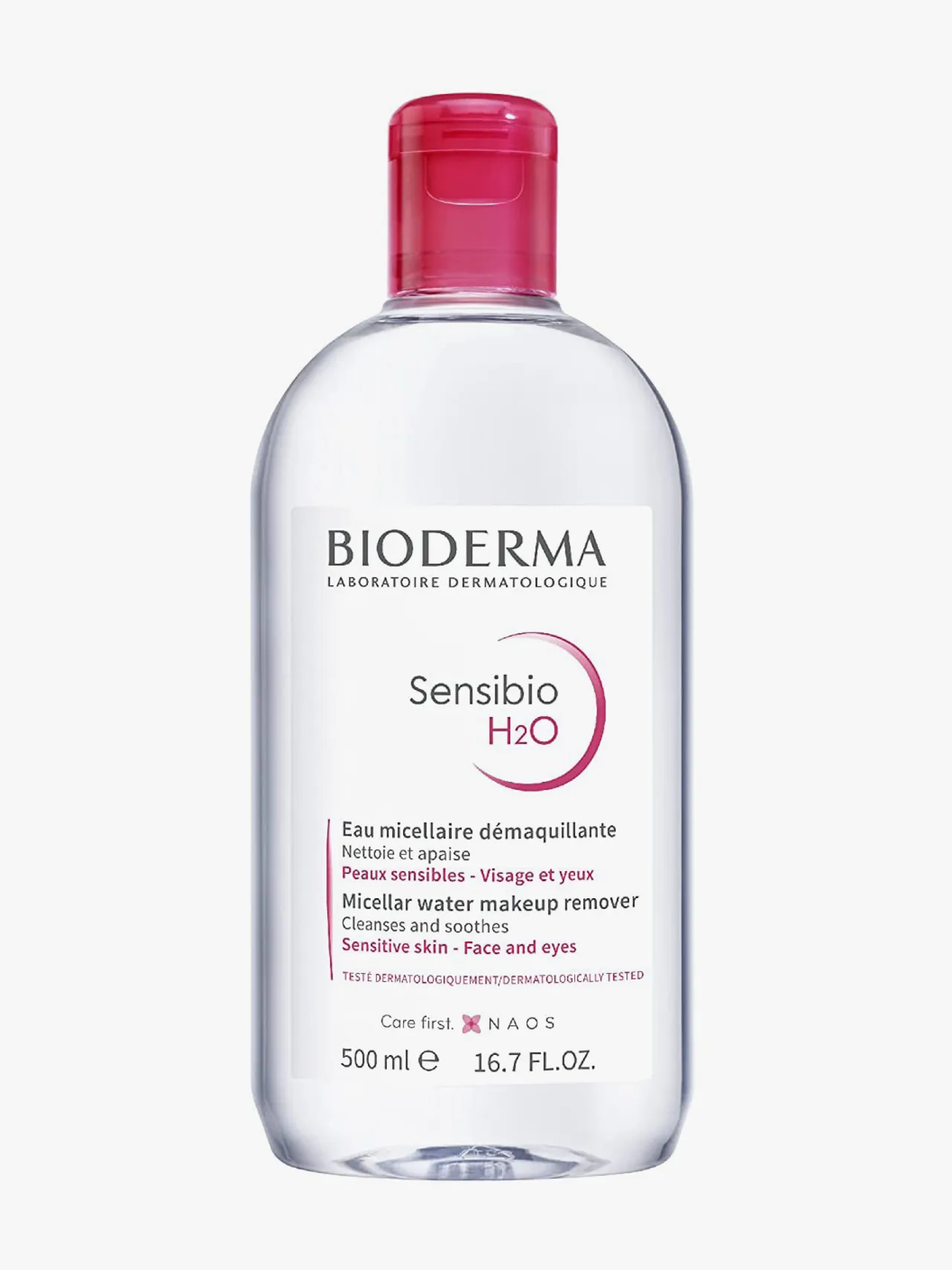 But if one thing's for sure, it's that the right skin-care products are a must for that fresh-faced glow. If you want to look like you just received a facial, you must give your skin that VIP treatment even before digging into your makeup bag. At Altuzarra, though, celebrity makeup artist Diane Kendal crafted naturally glowing complexions with none other than Merit's effortless beauty staples. Before the brand's makeup favorites—its creamy blush, clean mascara, and buzzy sheer bronzer—were applied, a not-yet-released Merit product was massaged into models's skin: a nourishing serum. Et voila, Merit's Great Skin Instant Glow Serum made its runway debut and now, it's available to shop.
"We've never set out to replace your entire routine, but we wanted something that made your skin just instantly plump, awake, really well-rested, and hydrated," explains Aila Morin, Merit's senior vice president of brand, growth, and innovation. "That was the genesis for the formula and then we developed it to be the perfect base for The Minimalist." She continues that with the brand's "skin-first" approach in mind, the team was keen to only include ingredients that benefit your skin, targeting intensive hydration and skin barrier protection.
The serum, formulated in partnership with celebrity esthetician Biba de Sousa, is designed with sensitive, reactive-skin types in mind. The elixir contains four types of hyaluronic acid, niacinamide, caffeine-rich cacao seed extract, and Japanese goldthread root to reveal smooth, glass-like skin sans irritation. Morin muses that Merit's entire lineup is meant to be "impossible to mess up" amongst a marketplace of cosmetics that can be quite difficult to understand—making a busy person's regime that much simpler.