In these semi-post pandemic YOLO days, adults are pursuing hobbies like ballet, embarrassment be damned.
As a child studying at the School of American Ballet, I supplemented my formal training with open ballet classes all over Manhattan. These studios were populated by a mix of aspiring professional dancers like me as well as grown-ups in their thirties, forties and beyond, who clearly had no hope of going pro. They baffled me.
As far as I was concerned, ballet was a calling—a sometimes-painful obsession that governed my after-school hours, my summers, my relationship with food and free time. One thing it wasn't was fun. I couldn't fathom why these adults—who I imagined could choose from all kinds of exciting activities, like watching R-rated movies or going to bars—would opt to spend a weekday evening practicing tendus and plies instead.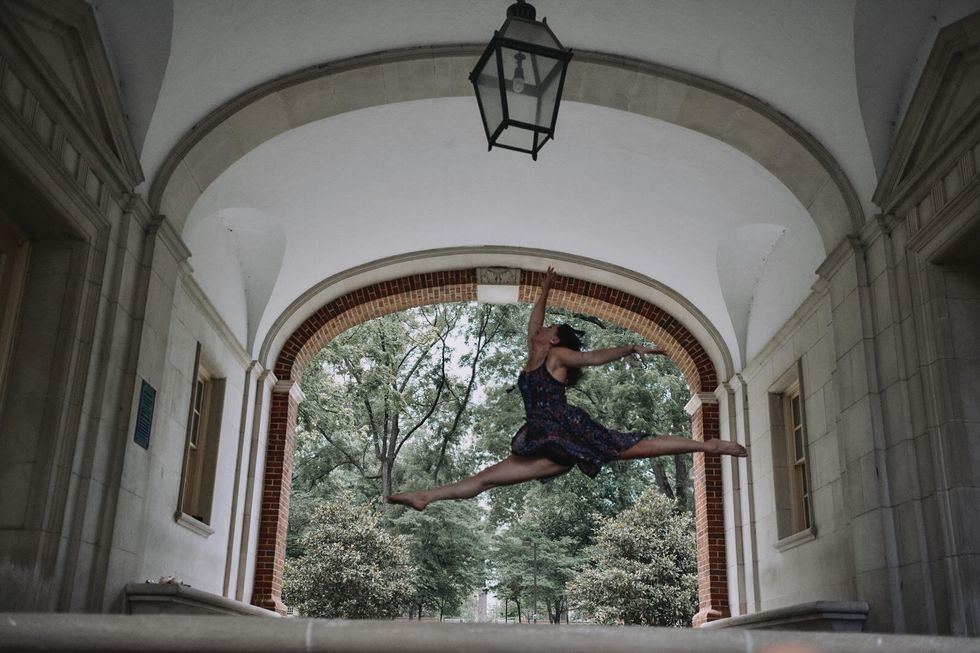 That was almost 20 years ago. Since then, adult ballet has exploded. During the Covid lockdown, star dancers like Tiler Peck began live-streaming free classes to thousands of students, including amateurs who might be intimidated by a traditional ballet environment. Miami City Ballet veteran Kathryn Morgan racked up almost 300,000 subscribers on her YouTube channel, where she posts themed ballet classes (her Harry Potter-inspired pointe class has been viewed over 100,000 times) and breaks down tricky steps like partnered pirouettes and promenade. Peck and Morgan are part of a cohort of dancers who, over the past several years, have helped demystify ballet—posting backstage selfies without perfect buns or pancake makeup and sharing rehearsal footage that would once have been closely guarded. Thanks to social media, even rarefied institutions have loosened their grip; even the New York City Ballet now posts tutorials inviting viewers to riff on Balanchine's revered choreography.
Just as these resources were becoming available, millions of people, confined to their apartments, were reevaluating their priorities and embracing new risks: in a trend that continued into these semi-post pandemic YOLO days, we're quitting stable jobs, rewriting dating checklists, and pursuing new hobbies, embarrassment be damned. Ballet classes, many discovered, offer both a strenuous workout and a salve for anxiety. The subtle yet difficult movements require both mental and physical focus, and there's comfort in the rituals of the barre—tendus after pliés, frappés after fondus. Prominent studios across the country have risen to meet the demand, offering week-long adult intensives and even performance opportunities.
One dancer who has availed herself of these new resources is Allie Bishop, 34, who rediscovered her childhood passion for dance after stumbling on ballet accounts on Instagram seven years ago. She had just moved to "the middle of nowhere" for her job, and—looking for a way to fill the lonely hours after work—signed up for a ballet class at a local studio. Soon, she was a regular. "It's stress relief," Bishop says. With ballet, "I don't feel like I'm working out, because I'm enjoying it so much." She invested in private lessons, installed a barre at home, and built up enough strength to go on pointe and even perform in a local Nutcracker. One of the highlights of her ballet journey so far has been the week she spent in Salt Lake City at the artÉmotion adult intensive, where she got to learn solos from the classical repertoire, dance in a recital, and connect with other adult ballet students.
ArtÉmotion is the passion project of veteran Ballet West dancers (and stars of the short-lived, much-loved CW docu-series Breaking Pointe) Allison DeBona and Rex Tilton. The couple didn't know what to expect when they launched the program in 2016, but "we had forty people, right off the bat," DeBona says. "It was incredible." Since then, it's grown to serve 120 students across four levels, and offers jazz, contemporary, and acting classes as well as ballet. DeBona and Tilton also teach at Ballet West's preprofessional academy, but say there's something uniquely rewarding about working with adults. "We're not looking at them as students, but as peers," Tilton says. Without the pressure of trying to prepare them for a demanding professional career in a company, they can focus on growing their creative expression instead of perfecting their technique. "We were both professional for 15 years, and we run the room like it's a professional class in a company," DeBona says. But "we really want to take away that competitive environment. We want to bring it back to art."