Bella Hadid is sticking with sobriety—and marked her five-month anniversary of not drinking in Las Vegas, where she was attended the opening of Stanton Social Prime at Caesars Palace. Hadid shared a TikTok marking the milestone. "Five months alcohol-free," she wrote over a video of herself in a black plunge dress in a casino.
Hadid told Extra that it was her first visit to Vegas as an adult and spoke a little about how becoming a co-founder of Kin Euphorics, a line of non-alcoholic beverages, helped her feel more empowered in sobriety.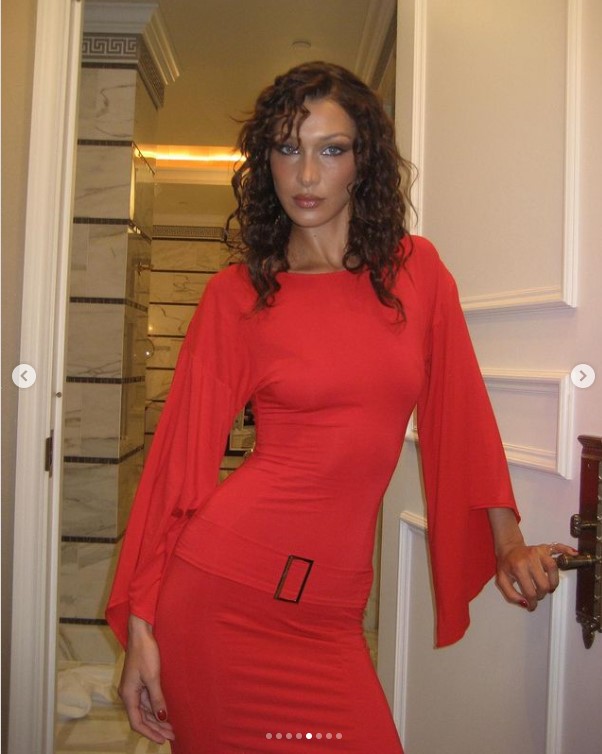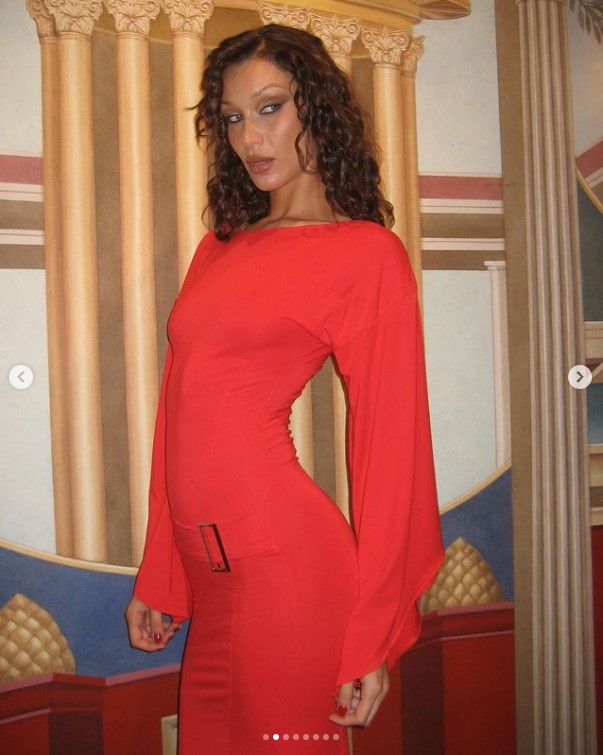 "Be in Vegas, whether it is not drinking alcohol at all or being able to have an alternative… We wanted to make sure that we bring the experience not only to the health and wellness groups of the world, but to people… who really deserve to have fun and feel good doing it," she said.
"I'm such a homebody, so I am feeling a bit overwhelmed," she added of being out at the event. "I haven't seen this many people in a long time, so I'm a bit anxious, to be honest. That's what Kin is for, that's why I have to get in there and keep drinking my Kin, settle my nerves… I think we are going to Steve Aoki later, so if I can stay up, it might be a little past my bedtime, but I am going to try and make it through the night."
This isn't Hadid's first time going alcohol-free. In January 2022, Hadid did Dry January and explained her decision to InStyle. "I have done my fair share of drinking. I loved alcohol and it got to the point where even I started to, you know, cancel nights out that I felt like I wouldn't be able to control myself," she said. She added that once she saw brain scans from her doctor of alcohol's effect on her brain, it became "a lot harder to pick up the glass."
Hadid had scaled back on drinking starting in mid-2021—and now, with this new milestone, has stopped entirely for the time being. With her philosophy on drinking last year, Hadid said, "I don't feel the need because I know how it will affect me at three in the morning when I wake up with horrible anxiety thinking about that one thing I said five years ago when I graduated high school. There's just this never-ending effect of, essentially, you know, pain and stress over those few drinks that didn't really do much, you know?"
Hadid is one of many celebrities who don't drink. Blake Lively and Jennifer Lopez are notably two other A-listers who famously don't imbibe.