During a horrific childhood, Jordan Turpin found solace in social media stars. Now, with nearly one million TikTok followers, she's becoming one.
Jordan Turpin would argue that Justin Bieber saved her life. The young woman, who is now 22, grew up in the most unusually cruel and isolated of environments—effectively what people mean when they hyperbolize that someone is "living under a rock"—and still felt the impact of Bieber's world-dominating stardom. It's the reason she was able to escape her circumstances, she says. Jordan, along with her 12 siblings, spent nearly all of her days sealed inside a home in Perris, California, that would later be described by tabloids and talk shows as a "House of Horrors." There, Jordan's parents, David and Louise Turpin, often shackled their children to their beds, starved and beat them, and only allowed them one bath or shower a year. The outside world was only a fantasy to the Turpin children, who lived with the blinds closed during the day.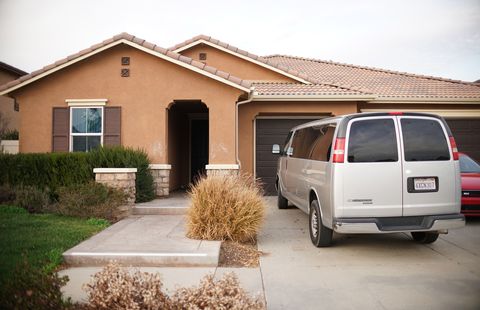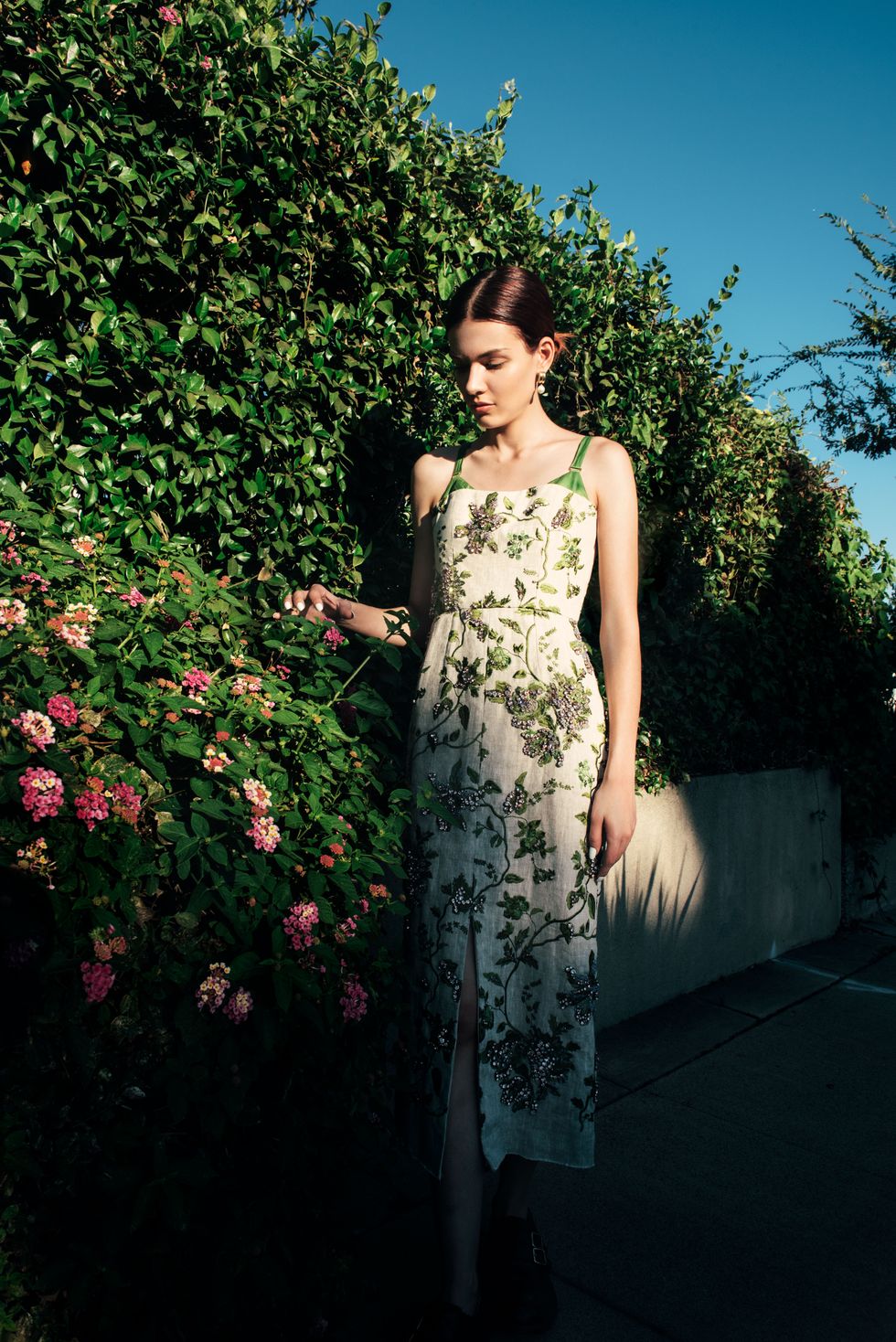 By the time Jordan made her break five years ago, escaping from the house at age 17, she was so untrained that she ran down the middle of the street because she didn't know what a sidewalk was. She perplexed the 911 dispatchers on the other end of the line with how naïve she was to the basics of modern life. "Does anybody at the house take any kind of medication?" the respondent asked her. "Oh, I don't know what medication is," Jordan said. Later, when a police officer arrived on the scene, Jordan apologized profusely. "I'm sorry if I talk too much.… I've never talked to anybody out there…so this is very hard for me to talk," she told him.
For someone who was unaware of the most rudimentary aspects of civilization just a few years ago, Jordan has played an uncanny game of reality catch-up. Today she is not just navigating the difference between sidewalk and road, she's learning how to become a public figure and a burgeoning social media star. She has a caseworker, but also a team of Hollywood insiders helping her to manage this unique type of fame. She attends charity events for children abused within the foster care system one week, and walks the red carpet at movie premieres the next. In private, Jordan processes the trauma of her upbringing by writing raw and exhaustive journal entries, but in public she pens sunny TikTok captions to her nearly one million followers ("Hope everyone has an amazing day!" she likes to say). She has aspirations to become a motivational speaker. And she's been writing and singing songs since she was in captivity, so there might be a career in pop music out there for her, too.
It was music, after all, that enabled her escape from the house. Bits and pieces of pop culture and media managed to slip in through the cracks of the fortress the Turpin parents had built over the course of Jordan's captivity, which encompassed her entire childhood and most of her adolescence. There was a Garth Brooks CD lying around that the small children would listen to on repeat while the parents went missing for extended periods. (The Turpin parents had struck so much fear into their children that none dared try to escape while they were away.) There was also a stray magazine in the home, which the siblings would browse with curiosity and try to parse reality from fiction. "There was a story about kids who were trapped. That really threw us off, because we were like, 'Is this a movie? Is it real?'" Jordan remembers. "There were these small things that we put together."
And then there was Justin Bieber. The Turpin children occasionally had access to an old smartphone that their parents had given the oldest son. When Jordan discovered Bieber's music online during one of her clandestine sessions on the phone, she had an epiphany. "I started realizing there's a different world out there," she would later tell Diane Sawyer on an episode of 20/20. Shortly thereafter, she began plotting an escape from the home that would take a full two years to execute. "I don't know where we would be if we didn't watch Justin Bieber," she said.
Four years after Jordan made her escape, the faraway fantasies of the pop music world were transforming into reality. This past March, at the behest of Bieber's team, she and her siblings received the royal treatment at one of his concerts in Los Angeles. After the 20/20 episode aired, Justin's wife Hailey had messaged the team about wanting to help the Turpin children. Eventually, after a call from Diane Sawyer herself, a concert outing for all 13 children was arranged. They were taken in a bus to the venue and hosted in a suite donated by CAA. Hailey Bieber and Scooter Braun, Justin's longtime manager, dropped by to meet the family. "Hailey had followed Jordan's story really closely," says Shauna Nep, the vice president of philanthropy and executive director of the Braun Foundation at SB Projects, which works with Bieber's group. "I think Jordan and Hailey hugged for about five minutes."
A few weeks later, in a meeting brokered by Jordan's ever-expanding professional entertainment team, she would record a TikTok dance video with one of the platform's reigning queens, Charli D'Amelio. "Hey I had so much fun with you today thank you @charlidamelio," she captioned the TikTok post, which now has 250,000 likes. Earlier this past spring, she had the opportunity to meet Garth Brooks at one of his shows. "We literally knew all the lyrics…. I used to say, 'I wish Garth Brooks was my dad,'" Jordan says. "It didn't feel real to me."